Tetronimos is an item you get from the fourth catalog, 1st Person Shopper and is the first item in the catalog.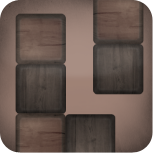 They come in packs of five, each piece comes in random shapes that resembles Tetris pieces. Nothing special happens when burned. It costs 15 coins and takes 20 seconds to deliver.
Description
Edit
They've been falling for as long as anyone can remember.
Tetronimos+Letter Blocks+Building Blocks=Wooden Block COMBO
Tetronimos+Gentleman Adventurer Doll=Puzzling Adventure COMBO
If you place the pieces in a complete row, the row will disappear like in the game "Tetris "